Article Author: Sander Andreas Schwartz, associate professor, IKH.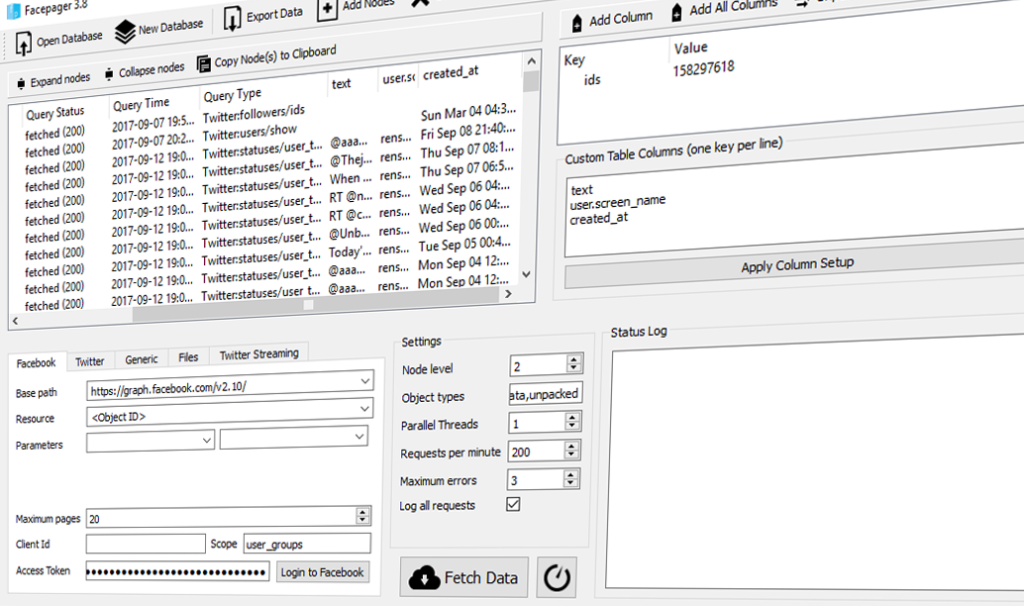 When researchers wish to collect data from social media platforms, they are often relying on the accessibility of the platform API, a system that allows a client to request for data and receive a structured response (See Lomborg and Bechman, 2014 for an explanation of how to utilize the API for research purposes). While the process of collecting data from the Facebook API was far from perfect (See Rieder et al., 2015), it was a rather efficient tool for big data collection. Recently, however, Facebook started to shut down the public access to the API leading some researchers to call this the APIcalypse (Bruns, 2019), while other argued that it was rather the "end of the Wild West" for social media research (Puschmann, 2019). In any case, collecting data from Facebook in through automated process have been difficult and uncertain over the last few years, leading the field into an uncertain future.
Recently there have been progress in this regard, as Facebook has provided various new options for data collection for research purposes. One option is the Crowdtangle solution, which allows researchers and other non-commerical actors to gain access to an officially supported platform for collection and analysis of Facebook and Instagram data. One of the major issues with this platform, is that it does not provide student access, making it virtually unusable for educational purpose. (if you are affiliated with a research team or project at RUC, you might be able to get access to our current subscription. Feel free to write us and ask).
But now we are happy to announce that there is in fact a publicly available tool for collecting public Facebook data that does not require any prior knowledge of programming. The tool is called Facepager, and this program will allow the collection of Facebook status updates form any public page as well as metadata about engagement metrics etc. The tool is not new as such, but after the APIcalypse as mention in the above, they have been granted public page access as the first publicly available research tool, making this a relatively new feature announced by the developer in late 2019 (link to tweet).
If you wish to install and test Facepager for yourself, visit this webpage (PC and Mac): https://github.com/strohne/Facepager/releases/tag/v4.3.8
In order to get started, we recommend that you check out the walkthrough videos that they provide via their YouTube channel, starting with this: https://youtu.be/4f9yC4ug8ZU
In the coming months, we expect to explore Facepager more in detail, and potentially provide our own guide at DigitalMediaLab or even a workshop at the end of the semester. Please feel free to write us if you have any questions regarding this tool, and we shall do our best to answer your questions as we gain a deeper knowledge of the software.
Note: Facepager can actually be used to collect data from a variety API-based platforms as well as some web scraping even though Facebook is the primary feature.
References
Bruns, A. (2019). After the 'APIcalypse': Social media platforms and their fight against critical scholarly research. Information, Communication & Society, 1–23. https://doi.org/10.1080/1369118X.2019.1637447
Lomborg, S., & Bechmann, A. (2014). Using APIs for Data Collection on Social Media. The Information Society, 30(4), 256–265. https://doi.org/10.1080/01972243.2014.915276
Puschmann, C. (2019). An end to the wild west of social media research: A response to Axel Bruns. Information, Communication & Society, 1–8. https://doi.org/10.1080/1369118X.2019.1646300
Rieder, B., Abdulla, R., Poell, T., Woltering, R., & Zack, L. (2015). Data critique and analytical opportunities for very large Facebook Pages: Lessons learned from exploring "We are all Khaled Said." Big Data & Society, 2(2), 205395171561498. https://doi.org/10.1177/2053951715614980